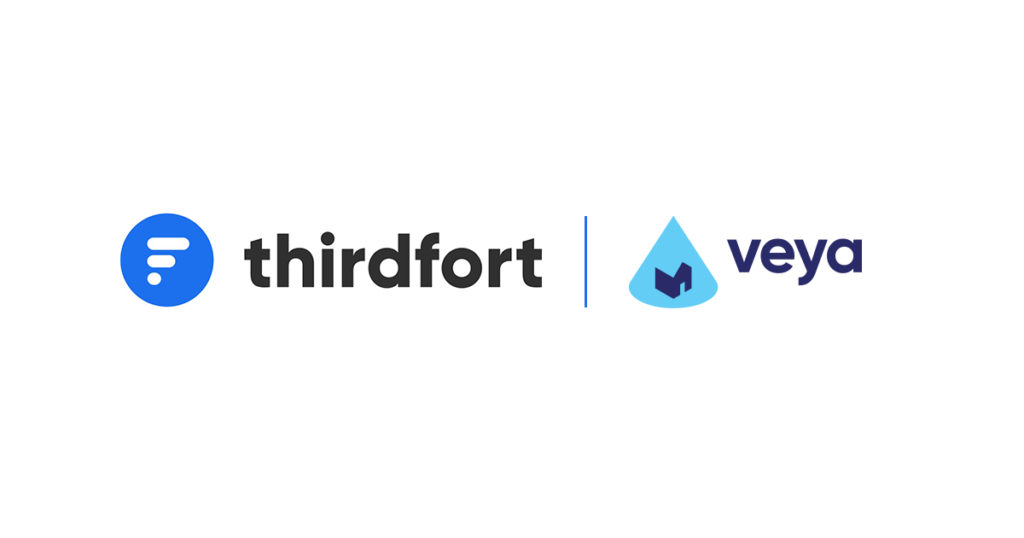 Thirdfort and Veya announce partnership
Thirdfort and Veya partner to offer agents streamlined access to enhanced money laundering checks
Property and legal fintech Thirdfort has partnered with title deed analysis tool Veya. The integration enables estate agents to conduct enhanced Anti-Money-Laundering (AML) checks within the Veya platform, powered by Thirdfort's best-in-class technology.
The Thirdfort app combines Open Banking, data analytics, biometric and cryptographic technology, to automate AML and ID checks, enabling estate agents and lawyers to verify their clients securely, remotely and within minutes.
Veya is the first of its kind to offer a detailed analysis of property title deeds, performing over 50 checks on any registered property in England and Wales instantly. It helps estate agents streamline property sales while highlighting risks and issues at an early stage.
Matt Berry, Head of Partnerships at Thirdfort, commented: "Money laundering is a growing risk within the property sector and is no longer a simple box-ticking exercise for estate agents. Thanks to our partnership and a seamless integration between our products, agents using Veya can now negotiate in confidence, secure in the knowledge that they are compliant and dealing with genuine buyers and sellers.
"Integration is a key part of Thirdfort's roadmap. By partnering with innovative software providers such as Veya, we can enhance the value of both platforms for property professionals. Moving forward we want Thirdfort to be recognised as an 'integration first' provider."
Jason Howarth, Founder & Chief Product Officer at Veya, commented: "I'm delighted to announce our integration with Thirdfort. This has helped to make our platform even more efficient for our clients, allowing them to cross-reference identities against the title deed as well as check off their AML obligations."
About Thirdfort

Thirdfort reduces risk for property professionals during client transactions and makes life much easier for clients going through Big Life Moments.
The startup has developed a web and mobile app that combines beautiful design with Open Banking, data analytics, and the latest in biometric and cryptographic verification, to automate ID verification and anti-money laundering checks, reducing the risk of fraud and cutting costs in the process.
Thirdfort was founded by school friends Olly Thornton-Berry and Jack Bidgood after a friend was defrauded out of £25,000 whilst buying a flat in London. With a strong desire to make home buying easier and rebuild trust between property professionals and clients, Thirdfort won a place on Mishcon de Reya's prestigious MDR LAB programme. They worked closely with MDR's top lawyers and advisors to understand the conveyancing processes, identify the issues and build out Thirdfort's proposition.
The anti-money laundering (AML) and know-your-client (KYC) specialist is now backed by some of the UK's leading investors, entrepreneurs and industry experts, including the founders of Zoopla, Funding Circle, R3 and Perkbox; in addition to partners at top law firms Slaughter & May, Eversheds Sutherlands and Macfarlanes. Thirdfort works closely with the likes of HM Land Registry and counts top 50 law firm Mishcon de Reya as an early-stage investor and user of its platform.
About Veya
Veya's quick, intuitive and easy to use platform creates instant reliable reports on any property, highlighting issues and identifying any risks and opportunities by helping translate complex title documents into an easy-to-understand format.
Veya was founded by estate agent Jason Howarth who wanted to find a way to identify issues upfront, which normally arise during the conveyancing process often causing significant delays and even fall-throughs to property sales. This sparked the idea for Veya, a tool that would provide estate agents and conveyancers with key information about the properties they're selling right from the outset, empowering them to win more instructions and speed up the sales progression process.
Veya raised 0.5m in seed funding from several angel investors in 2021 which is being used to support Veya's growth, including expansion of the team and to support the go-to-market strategy of their first solution – Agent Veya.
The integration with Thirdfort further supports Veya's goal to help agents sell homes faster, by streamlining the often arduous process of compliance.
Veya customers can now Initiate fast and secure ID verification with passport chip reading and facial recognition to confirm your clients, and secure source of funds to tick off their customer due diligence. Book a demo with Veya to find out more.  
---