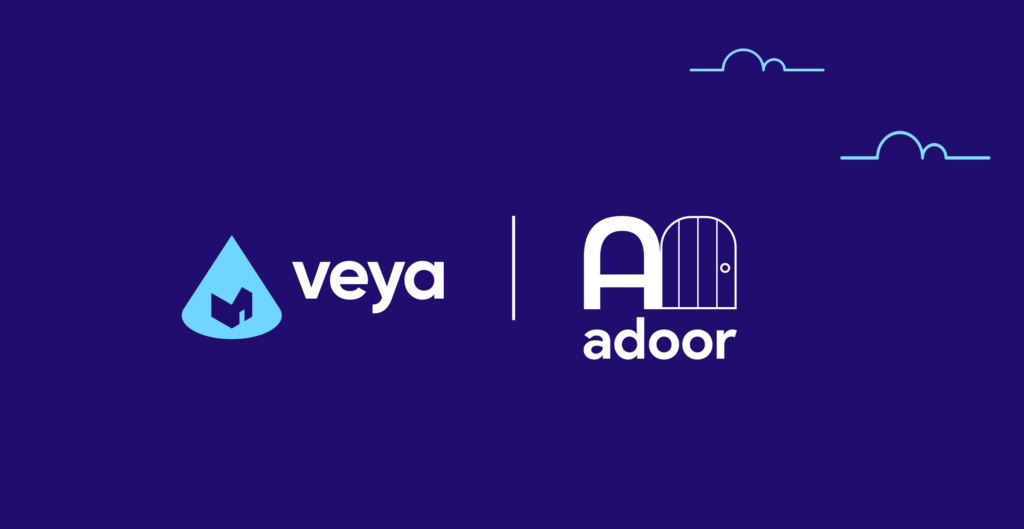 Veya partners with adoor to put title insights at the heart of the home buying and selling process
Proptech meets legaltech company Veya has announced a partnership with home buying and selling platform adoor.
Clients of adoor can now easily access Veya's unique title deed insights and risk score, providing useful upfront information about any registered property.
adoor connects all stakeholders involved in a transaction, from home buyers and sellers, to conveyancers, estate agents and mortgage brokers. The app has been engineered to reduce the number of repeat enquiries, improve efficiency and eliminate double-keying, all resulting in completing transactions in less time, with fewer fall-throughs.
Conveyancers and estate agents using the adoor platform can access Veya's insights to help streamline business processes and improve customer service by providing clarity and transparency with more information about the property upfront.
Buyers and sellers using the adoor platform can access Veya to proactively access property title information which can help inform their decisions.
John McAuley, CEO of Veya, said: "Our partnership with adoor helps further our mission of improving the home buying and selling experience. The partnership enables Veya to offer our services to adoor's client base, so they can access our unique title insights and risk score without the need to leave the adoor platform.
Michael Wadsworth, founder of adoor, adds: "We're delighted to be partnering with Veya to offer their innovative product within the adoor ecosystem. This partnership continues our ambitious mission to improve the homebuying and selling process, in addition to bringing together more of the agents' and conveyancers' workday into one place.
This integration provides Veya's powerful title deed insights on any property, readily available to all stakeholders, as well as offering more transparent upfront information to buyers."
For more information on how Veya and adoor are making property transactions seamless for everyone, visit the Veya website or sign up to adoor.
---
Veya is a pioneering technology company that is transforming the home buying and selling process through its innovative Land Registry Title Register Analysis tool. The Veya Report provides a unique complexity score that reflects the level of complexity and risk associated with any registered property in England and Wales, as well as offering detailed insights and title information.
Veya enables conveyancers to identify and reduce risks in property transactions, while estate agents benefit from Veya's technology by using it to win more instructions and reduce fall throughs.
adoor is the home for your house move. Designed to track your house move, see the progress of the entire chain, and connect everyone involved in one place online. By using adoor, agents and conveyancers benefit from receiving fewer enquiries, receiving instant updates, and ultimately, leaving more time to focus on the tasks that help complete a transaction faster.
Launched in May 2021, adoor is free for homebuyers and sellers across England and Wales, with a low per-transaction fee for property professionals. adoor works with several partners for a one-stop housemoving app, including Thirdfort, RICS, Rhino Home Protect, HBSG, Veya and soon adding LEAP and Reapit to the Ecosystem. adoor has also been on the cohort of the Prestigious Geovation, NatWest and Catalyst accelerator programmes.