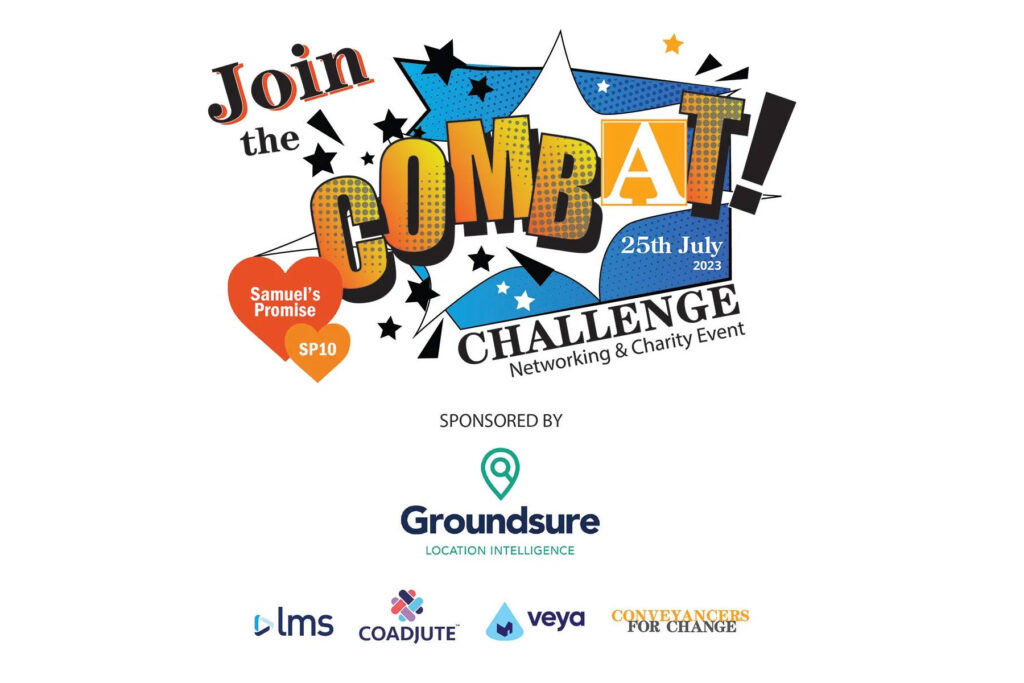 Veya proudly supports Aconveyancing's Combat Challenge Event
Aconveyancing, the renowned conveyancing firm, has announced the launch of the Combat Challenge Networking and Charity Event. Mark your calendars for the highly anticipated inaugural event scheduled to take place on Tuesday, July 25th, 2023.
The event will be held at the picturesque Mythe Barn in Atherstone, and its primary objective is to foster professional collaboration while raising essential funds for Samuel's Promise. This remarkable charity is dedicated to advancing research into paediatric brain tumours.
Law firms, service providers, estate agents and industry participants are cordially invited to assemble teams of five and partake in an action-packed afternoon of team activities. Following the thrilling challenge, the event will transition into an evening filled with delectable food, refreshing drinks, and invaluable networking opportunities.
The esteemed sponsors for the event include Veya, Groundsure, LMS, Coadjute, and Conveyancers for Change.
Natalie Moore, Director of Aconveyancing, says:
"We couldn't be more thrilled to kick off the Combat Challenge Networking and Charity Event! Here at Aconveyancing, we're all about teamwork and making a difference. This event is our chance to come together, have a blast, and raise funds for the incredible cause of Samuel's Promise. Get ready for an action-packed day of collaboration and positive energy."
John McAuley, CEO of Veya, says:
"We're thrilled to be a sponsor of this highly anticipated event, which not only promises an incredible experience but also supports a worthy cause. Aconveyancing has been a valued client of Veya for over a year, and we're proud to have played a part in their journey of process innovation. Together, we are driving positive change in the conveyancing industry, and this event embodies our shared commitment to collaboration and making a difference."