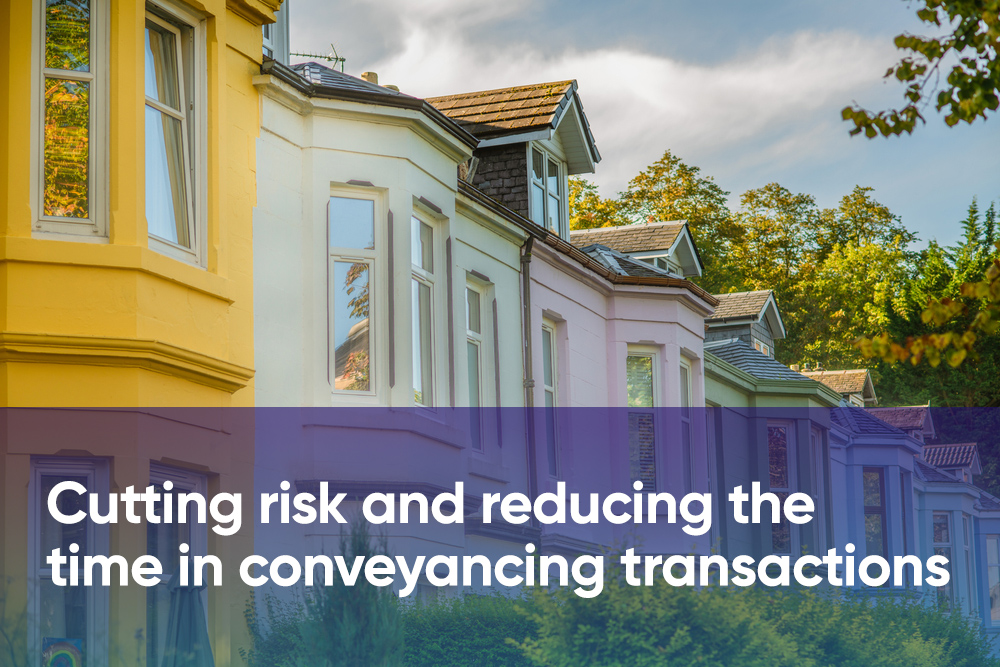 Cutting risk and reducing the time in conveyancing transactions
The conveyancing process still requires a raft of information to be collated and assessed, despite digital progress in other areas of law. At Veya, we aim to streamline the process. By assessing the complexity of a transaction before work is started and knowing the potential level of risk involved, files can be given straight to the right fee earner with the necessary expertise.
Our one-click title analysis and anti-money laundering service identify certain issues at the start and provide a checklist to help more junior staff deal with a purchase efficiently.
Managing risk and improving efficiency
It is often the case that risk is an unknown factor until contract papers have been received and read through. At this point, certain issues may become apparent that could mean that a transaction is going to be more complicated than anticipated, that the level of risk is higher than normal or that a more experienced conveyancer is needed to handle the matter.
Veya works to eliminate this initial uncertainty and ensure that a summarised file goes to the right place at the outset, with a clear report on the likely level of risk and warnings of any title defects to be dealt with.
Title assessment
Our Title check will produce a report as well as a numerical score from one to one hundred for each file. Available as a pdf, it can be exported and used as a white-label product by a firm so that it can be presented to the client as part of the property report.
The score is produced by analysis of the Title Register and consideration of the information provided as well as scenarios that could affect title security.
The report will identify charges and restrictions, and where available, provide further details of these.
Potential issues relating to ownership will be flagged, such as vendors with different surnames or addresses. You will then have the opportunity to carry out identity checks as appropriate.
All this can be provided upfront before the conveyancing process starts. This means you will have a head start on due diligence work, and you can make sure that more complex files go to an experienced conveyancer from the beginning, increasing efficiency for your team.
Provision of documents
You can add as many documents as you want provided that they are available from the Land Registry, such as a copy of the title plan, copy of the lease and a copy of the Land Register. These can be downloaded as pdfs straightaway, as well as being available to view online.
You will be advised if the document is unavailable so that you know where you will need to request an indemnity policy.
Anti-money laundering checks
As well as checking the title and providing a report and risk score, we offer an optional integrated anti-money laundering service. Having this information all in one place streamlines the conveyancing process and ensures that you have a cohesive set of data before you start work.
Contact us
At Veya, we provide instant title deed analysis and money laundering checks to boost conveyancing efficiency. Our complexity score and insights mean you will be able to allocate files to the right lawyer and manage risk effectively.