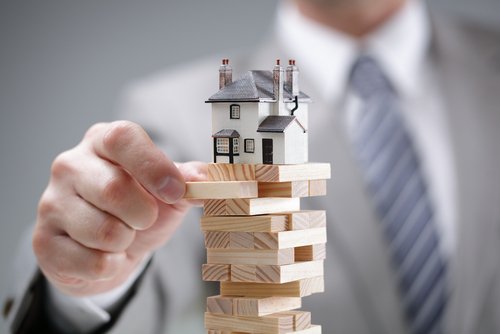 Managing property transaction risk 
Managing risk is a crucial part of dealing with a property purchase. In a transaction with such wide scope for fraud and error plus pressures of time and workload, putting the right processes in place to reduce the chance of mistakes is essential.  
Key risks and how to reduce them
Not notifying the lender of issues with the title
Identifying issues with the title and ensuring these are reported to the mortgagor where necessary may be basic, but lenders regularly deal with property issues where they were not properly advised of defects.
By having a clear picture of potential issues before a file is allocated to a fee earner, riskier transactions can be placed with more experienced conveyancers who will be best placed to understand and report on issues.
Veya produces an instant analysis of the title at the outset and a note of matters to be dealt with, enabling conveyancers to start dealing with potential complications early on.  
Law firm clone purportng to act for seller
One angle that continues to be used by scammers is putting documentation in place to make it seem as though a buyer is dealing with a genuine law firm when in fact they are dealing with a fake. Similar emails are used to those of genuine firms and in other cases websites are set up and sub-branches registered with the Solicitors Regulation Authority.
Unknown and non-local firms need to be checked carefully. Extra checks can be made by speaking to nearby firms to see whether they are familiar with a firm if you have not heard of it before. Look for discrepancies, such as email addresses that do not quite match, mobile phone numbers instead of landlines and phone numbers that are not the same as those on the firm's website.
Check that the sort code provided relates to a bank near to the law firm. Most firms are linked to a local branch of their bank.
Clients need to be given appropriate advice about how to safely forward money to a law firm. 
Identity fraud in respect of the seller
Impersonating the owner of property happens in a range of ways and is still a major cause for concern. Where little property information is provided by a seller or the seller has only owned the property for a short period of time, this could be a warning that some type of fraud is being attempted and further checks need to be made. 
Using Veya to reduce risk
Veya is able to provide an initial summary of the risk level of a conveyancing transaction together with a complexity rating – numerical rating from one to one hundred. The system looks at a wide range of factors, including issues with the title, the length of ownership and how many owners a property has had.
By providing this information upfront, conveyancers are able to plan how each purchase is approached and ensure that major issues are flagged at the start. Higher risk cases can be properly managed and checked by senior staff where necessary.  
Contact us
At Veya we provide instant title deed analysis and anti-money laundering checks to boost conveyancing efficiency and safety. Our complexity score and insights mean you will be able to allocate files to the right lawyer and manage risk effectively.