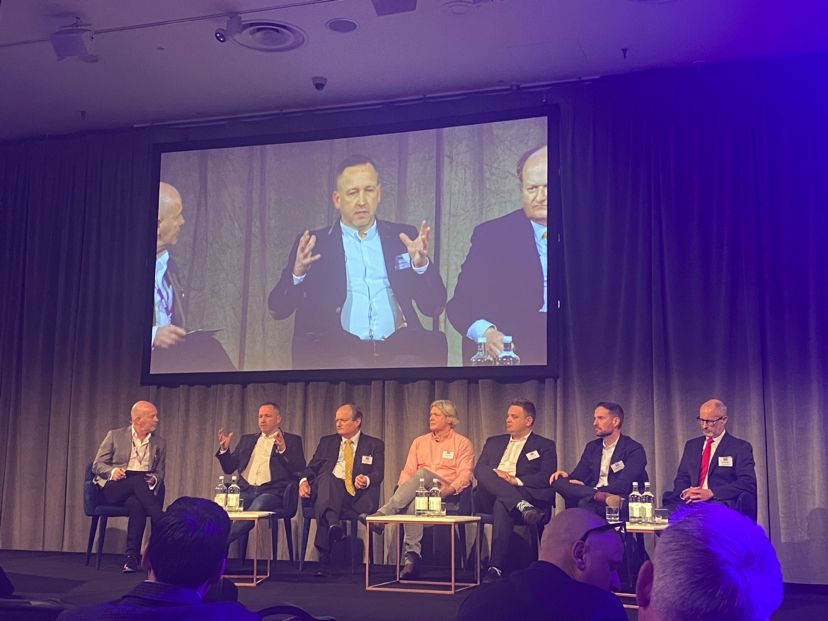 The ESTAS brought together conveyancers and estate agents in thought-provoking forum
The ESTAS, well known for their yearly award ceremony and review platform hosted a forum for the first time in March focusing on the hot topic of the relationship between conveyancers and estate agents.
The purpose of the forum was to discuss solutions that enable estate agents and conveyancers to work better together and speed up transactions to provide a better service for movers. The full day event included three panel discussions and several talks from industry professionals.
Iain said: "Sales fall through because of stagnation. If momentum is there from the early stages and communication is there from the early stages, it just goes through that process." The key message from their discussion was the importance of effective communication and collaboration between both parties.
Unfortunately, the relationship between conveyancers and estate agents can be challenging. The conveyancing process over the years has slowed down due to increased workload and estate agents have increasing pressure to source stock. Agents, keen for an update, are often left feeling like the middleman, chasing things up to feedback to their client. This can often lead to frustrations on both sides, with conveyancers feeling bombarded with update requests and estate agents feeling out of the loop.
Thus, the highly anticipated first panel saw leading estate agents and conveyancers come together to discuss if both parties respect each other, tapping into the sometimes-fraught relationship between them. David Bridge, Partner at Kiteleys Solicitors said: "There's a difference between ignorance and respect." He went on to discuss that experience plays a part. More experienced estate agents and conveyancers have a better understanding of each other's processes and have had more opportunities to gain respect for each other. "Respect is earned." he continued. Host Iain said: "When we begin to delve beneath the surface, there is a lack of understanding, lack of communication and lack of respect."
Further to improved communication between parties, there was also consideration of process changes that could help speed up property transactions. Paul Offley, Group Compliance Officer at Nurtur took to the stage to discuss material information on property listings. Regarding providing more material information upfront, Paul said: "It will help identify any issues that are likely to cause a delay." He also went on to discuss that it will help the buyers to make an informed choice as well as raise standards in the industry.
Jason Howarth, CPO & Founder at Veya said: "Technology is an enabler. Tech helps break down some of those barriers in the transaction." Veya performs analysis on property title deeds, providing a property report packed with unique insights and recommendations that can be used to win instructions and speed up sales progression times by preparing the property ahead of the conveyancing process.
The conversation led to collaboration between technology providers. Iain Mckenzie asked: "Is it possible for companies in the same space to talk to each other?" Ben Ridgway, MD at iamproperty said: "If companies have the right mindset and are open to it, then absolutely yes." They discussed how it's already happening slowly, with many companies partnering with others. For example, Veya is partnered with Thirdfort to provide automated AML and Reapit's foundations API allows for simple integrations with app partners.
Over the course of the day, the forum looked at the problems within the industry and explored some of the practical solutions that can be used by agencies and conveyancers to speed up transactions and ultimately provide a better service to clients. From improved communication to the application of technology and the rise of upfront information – there were many opportunities identified for improvements.