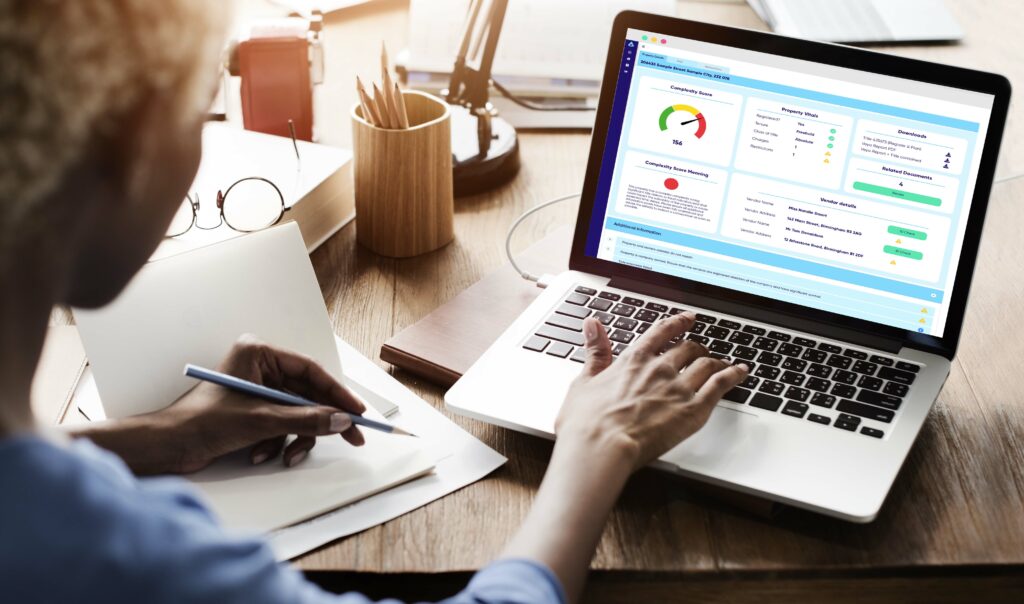 Veya launches new dashboard for title reports 
Veya presents brand new user interface to enhance user experience
Veya has transformed their title reports introducing a new dashboard that makes key property statistics clear and easy to understand.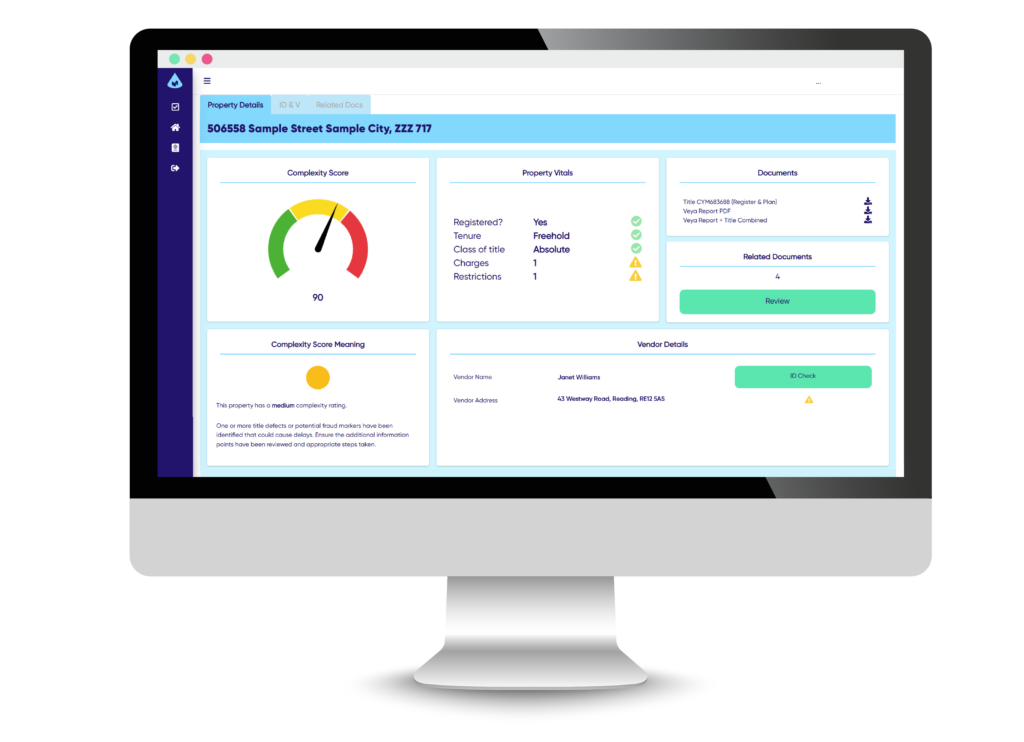 The Veya Report analyses the property title deeds and provides a complexity rating for the property, registered owner(s) details, alongside property vitals that include the tenure, title class and if there are any charges or restrictions on the property.
Jason Howarth, Founder of Veya, used his background in financial risk to develop a complexity rating inspired by how financial companies work out credit scores. The complexity rating provides an at-a-glance property score that fits into a green, amber, or red rating system. The score is calculated from various risk factors within the title register that could lead to delays, or issues with selling the property such as the ability to be approved for a mortgage.
Jason said: "I came up with the idea of a complexity rating so that anyone looking at the report could get an indication straight away of the property's complexity to sell, with the insights available so that they can work towards getting that score down to make the transaction smoother. They can also use it as a tool to benchmark against their portfolio of properties and deal with them accordingly."
A deeper analysis is also conducted further down the report that reviews hundreds of potential scenarios to provide insights and solutions to title issues.
In addition, HMRC compliant ID verification with PEP and sanction screening, source of funds and proof of ownership can be initiated within the report, meaning that compliance obligations can easily be met.
The report offers many benefits throughout the whole lifecycle of a property transaction. At the start, the report offers upfront material information that estate agents can use to write accurate property listings that meet CPR standards. They can also use the report as an instruction winning tool, displaying their knowledge of individual properties on valuations.
Following instruction, the estate agent can work with their client utilising the insights and solutions to help prepare the property for conveyancing. It could be, for example, that a simple administrative name change is required on the title deed, which could knock a couple of weeks off the progression timescale if dealt with proactively during the stage while the property is on the market.
Georgie Kemp from LL Estates said: "Using Veya has reduced the average time it takes us to sell a property from 14 weeks to 9 weeks which is amazing. Veya provides key insights that are also helping us win more instructions through its simple to understand report."
Conveyancers have also benefitted from the Veya Report, using it to streamline their onboarding process. They're able to speed up their onboarding time and easily triage new cases based on risk.
John McAuley, CEO of Veya, said: "We are delighted to launch our new dashboard within the report. It allows our clients easy access to key property information at a glance, while our detailed analysis sits below, ready for review when required."
The new dashboard launched at the end of May as part of Veya's 4.5 release that included UI changes, improvements to the API, and many more scenarios added to the analysis.
Veya offers an innovative solution for the residential real estate industry that helps streamline property sales through smart title deed data analysis.
Title deeds can often provide a valuable source of information that helps uncover potential risks in a transaction. Pertinent property details can often be hard to detect and easily missed, causing huge delays to the property sale, or even fall-throughs.
Veya's solution arms property professionals with knowledge and expertise, helping them win more instructions, uncover opportunities, improve compliance, and sell homes faster. The quick, simple and reliable property reports highlight issues and identify any risks and opportunities, by helping translate complex title documents into an easy-to-understand format.
Veya has fully integrated with ID&V and AML technology which allows estate agents to simplify compliance for industry best practice by automating identity verification, AML compliance and source of funds checks.
Veya is an alumnus of the Geovation programme, backed by Ordnance Survey and HM Land Registry.
For more information, go to www.askveya.com and follow us on social media @ask-veya.