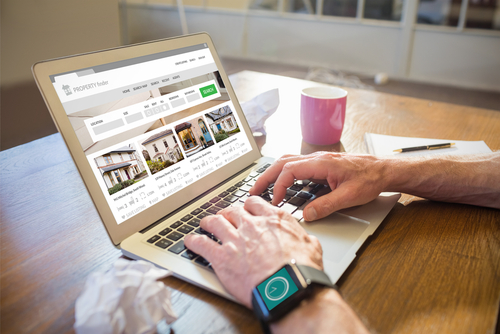 Estate agents and the rise of upfront information
National Trading Standards recently announced its first phase of a campaign to give home buyers more upfront information before they commit to a purchase. This material information will become mandatory to include on all property listings on portals once all three phases are complete. As stated in the government's levelling up whitepaper – they will legislate if necessary.
In a survey conducted by National Trading Standards, 90% of respondents said that they would prefer detailed information to be provided on property portals, and 54% said that they would be less likely to buy a property if key information was missing on the listing. 
Agents have been on board with the proposed new measures, with 93% supporting the mandatory disclosure of material information.
What is considered material information?
Current legislation set out in the Consumer Protection from Unfair Trading Regulations 2008 already states that estate agents and property portals have a legal obligation not to omit material information from consumers. But what is considered material information? This lack of definition has meant a lack of consistency in the level of information provided industry-wide.
That is exactly why the National Trading Standards Estate and Letting Agency Team (NTSELAT) have introduced a three-stage plan with the material information clearly defined in each phase alongside when, where and how it is to be implemented.
91% of agents surveyed by National Trading Standards agreed that a clearly defined list of material information would improve clarity for the industry.
The National trading Standards roll-out of mandatory upfront information
Part A
Part A, which was announced at the start of February, includes Information that is always considered material for all properties. This involves unavoidable costs that will be incurred by the occupier regardless of the use of the property.
Therefore, Part A includes: tenure, council tax bands and property price or rent. This information will be required on property portals as standard by May 2022, and will become mandatory once all three phases have been established.
If the property is leasehold, further information regarding the lease must be included such as remaining lease length and ground rent. 
If any of the fields are left empty by an agent, they will be flagged on the listing so consumers can see what information is missing. 
Part B
Part B will apply to utilities (and similar), where non-standard features could affect a buyer's decision to look any further at that property.
Part C will include additional information being disclosed if the property is impacted or affected by it such as restrictive covenants, flood risk and other specific factors that may impact certain properties. 
A timeline for the rollout of these two phases has not yet been announced. 
More information can be found below:
Using title deed insights to your advantage
The rollout of mandatory upfront information should save the industry time, money and reputation and the experience should be enhanced for all parties. But where to access this information easily might be your next question.
Title deeds are the nucleus of a property. A wealth of information lies within them that you can use to write clear and accurate property descriptions. From class of title and restrictions to charges and notices – all of these details impact a buyer's decision on the property.
But title deeds are intended for lawyers, and the legalese can often be hard to understand. That's where title deed tool Veya has stepped in to provide succinct insights on title deeds in a report designed for estate agents.
Upfront information provided
The Veya Report highlights pertinent property information including class of title, length of lease, restrictions, charges, notices and much more. You can use this information to ensure that you do not miss essential details in the property description every single time you list a new property.
Property complexity score
Each property is given a complexity score rating on the Veya Report, indicating the property's complexity to sell. This can be utilised on valuations as a tool to negotiate fees on more challenging properties. It is also something to keep in mind if certain buyers are hoping for a fast transaction, you can present the properties with a low complexity score.
Recommended actions
The Veya Report goes further than simply highlighting information. The report analyses how those details can affect the property and recommends actions for estate agents to take that can help prepare the property in readiness for the conveyancing process. This in turn reduces the complexity of the property and can knock weeks off the sales progression time. It also indicates to the seller that you are proactive, offering solutions that can help reduce stress later in the process.
Not only can you tick off your obligations to meet the new mandatory upfront information requirements, but you can also use the insights to help you save time and impress both buyers and sellers.
The benefits of mandatory material information
Higher standards
The rollout of mandatory material information will introduce consistency across the industry. It should also lead to a reduction in less responsible agents which will lead to reduced complaints.
Reduce fall throughs
The industry should see fewer fall-throughs with more information provided right from the start to assist buyers in making their decisions. There are several reasons properties for through, but a pertinent one is buyers changing their minds. Providing detailed information such as restrictive covenants and lease details should help by offering more transparency on the property being purchased from the outset.
Secure the right buyers, faster
Time will be saved through a reduction in speculative enquiries or interest from buyers that are not a good fit for the property. Buyers will have a better experience by having more knowledge at the beginning thus being able to make more informed decisions and estate agents can focus on buyers that are the right fit.
More confidence in the industry
Trust from buyers should increase at the initial stage of the buying process, and there will be a reduction in buyers changing their minds later when more information is available. This more efficient process should improve the relationship between buyers, sellers and estate agents.
In summary, the National Trading Standards plans to introduce mandatory information on property portals offers many benefits to everyone involved in property transactions. It should elevate industry standards and introduce more trust and confidence in property professionals. Savings can be made by estate agents by reducing the number of lost fees due to fall-throughs, and buyers should save money by not investing financially in properties without pertinent information up front. Title deeds offer a wealth of information on properties and can be used as a tool not only to access material information but to impress buyers and sellers and reduce sales progression times.
A shift is upon the industry, but proactive agents can tap into the multitude of benefits at their disposal.