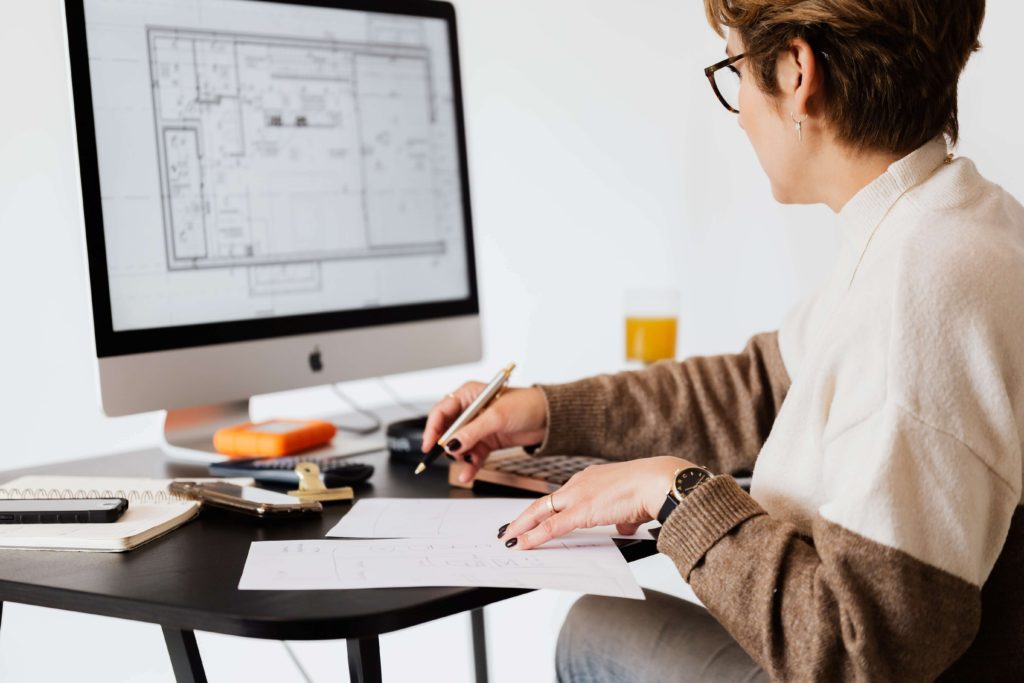 Estate agent software
How estate agent software solutions are innovating operations
Estate agent software is changing the game in the residential real estate industry. Technology is now a fundamental aspect of any real estate business and can improve operations.
From property management to lead generation, marketing to compliance, few stones have been left unturned in the residential Proptech space. If you have not focused on innovating, now is the time to discover the untapped opportunities available in the market that can significantly improve your business.
The UK Proptech market has a potential value of six billion pounds, and there are more real estate tech companies in the game than ever before. But the question is, what Proptech technology should you adopt?
If you've been scratching your head about what some of the best real estate apps for agents are or want some guidance on the benefits – you've come to the right place. Read on to discover the diverse types of real estate agent technology and how they can improve your operations.
Types of estate agent tools you need to know about
Property and client management
Estate agents have been using software to manage their property listings for many years now, but they have come on leaps and bounds since their first inception. They now offer a full range of features that allow estate agents to fully manage the full cycle of selling and letting properties.
Alto and MRI are examples of leading property management software solutions for estate agents. They go beyond just property management, offering a full bespoke CRM that lets you manage the full process of selling and letting properties. You can instantly match properties to contacts, manage and automate communication with contacts and even track sales progression. Once deals are over the line, you can then utlilise the property management tools to keep track of maintenance, inspections and payments for leased properties, and you can set tasks and reminders against certain property listings. And it doesn't end there, it can also aid in your marketing efforts by producing brochures and EPC charts at the touch of a button.
CRM estate agent software is one of the most highly adopted technologies within the real estate industry, and it is no surprise. They improve operations by automating otherwise long administrative tasks, meaning agents can spend less time on admin and more time on winning instructions and deals.
Property insights
Every estate agent will understand the annoyance of being several months into the progression of a sale when an issue comes up that stalls the transaction, or worse – leads to a fall through. Title deeds of any property in England and Wales are available to download at Land Registry, but they are detailed documents that take a long time to read and issues can be easily missed.
Veya has stepped in to resolve this issue offering instant title deed analysis. The real estate data platform scans the title deeds, detects issues, and determines a complexity score of the property. It also provides a straightforward report, which includes a checklist of action points that need to be addressed. Not only does this speed up the time it takes progress a sale, but it can also speed up the time it takes to secure a buyer by being able to resolve issues and offer transparency to buyers right from the start.
Property Data is another company working within the property analytics space, but deals with a holistic view of properties within certain areas. Estate agents can monitor house prices and rental values as well as track their competitors.
Find out more about property data for estate agents here.
Lead generation
A critical role of any estate agent is sourcing new vendors. Whilst to a considerable extent estate agents can rely heavily on portals such as Boomin, Rightmove and Zoopla to get in front of buyers, ensuring that they have enough properties for sale is the real difficulty in today's competitive market. That's where companies such as Homeflow and Valpal have stepped offering lead generating real estate website tools to attract property owners and vendors.
Both companies offer this in the form of an instant valuation tool, where homeowners simply enter their information to get an accurate valuation of their property. The valuation tool can be plugged into estate agents' websites and can be adapted to match the company's branding.
This technology is a no—brainer for estate agents that want to win more instructions, and drive more revenue.
Find out how to sell properties faster and win more instructions here.
Compliance
Ensuring that you meet best practices and are compliant is fundamental when it comes to running an estate agency. As a prime target for fraud and money laundering, every estate agency is required to comply with the money laundering regulations established by HM Revenue & Customs in 2017.
Estate agents must ensure that they do their due diligence on clients, to verify their identity to reduce fraudulent transactions as well as meet anti-money laundering obligations.
This process can often be a time-consuming one. However, there are estate agent tools on the market today that can help speed up a once arduous process to an almost instant one.
Veya helps estate agents to reduce risks and ensure compliancy with automated identity verification checks, AML compliance and source of funds checks. With fraudulent entities identified, estate agents can progress with their clients safe in the knowledge that they are dealing with genuine buyers and sellers.
All ID&V and source of funds checks can easily be downloaded, as proof of your compliance if HMRC ever comes knocking.
Find out more about automated AML compliance for estate agents here.
What Proptech should you implement in your business?
With the UK estate agent market worth £11 billion, every estate agent is fighting for their piece of the pie and technology is here to help.
Deciding what estate agent software to implement in your real estate business is up to you. Most aspects of your role can be done without these technologies, but how effectively? How much time would each of the software solutions mentioned above save you?
Of course, these technologies have a cost involved, so you need to work out the ROI and consider if it is right for your business.
To help you decide on which to choose, it may be worth reflecting on your business' goals and values and selecting the technologies that will help you fulfill them.
With over 21,000 estate agencies in the UK, digital adoption is key to having a competitive edge in the market. Forward-thinking estate agents will be better equipped to win more instructions and speed up the sales & lettings process, which will impact on the bottom line for the better.