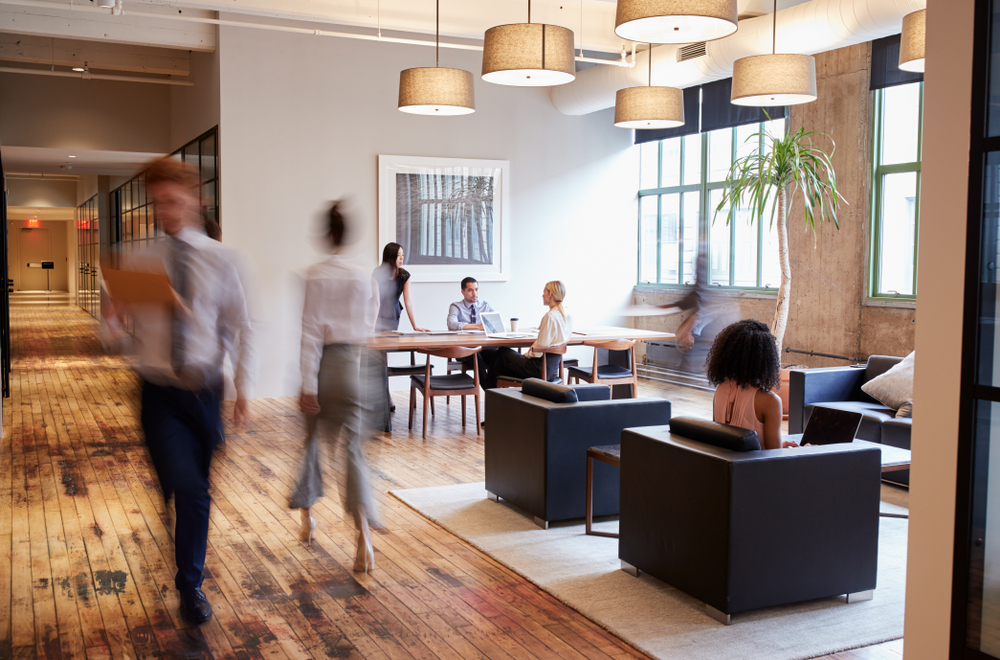 How a case allocation strategy can reap benefits for conveyancing firms 
Having a case allocation strategy can make a big difference to the success of your firm – from enhanced efficiency to a multitude of other benefits such as staff well-being, staff training and customer service.
In this article, we look at why case allocation is important and some methods to allocate cases more effectively. 
The benefits of having a case allocation strategy
Best use of resources
By allocating cases as part of an overall strategy, you can ensure that you are using your staff as effectively as possible. Giving less experienced employees cases that are too complex for them to deal with quickly can slow transactions down and give line managers too much to do in supervising and explaining matters.
If cases are triaged at the outset and allocated to the team members with the most relevant experience, you can ensure that progress is as rapid as possible and that all team members are confident with the cases they're dealing with.  
Developing staff
Having an effective case allocation strategy can be a useful tool in developing staff. If you know there is capacity within the team to assist with professional development, you can select a handful of more complex files to be given to staff who need to develop a more in-depth understanding of difficult cases. This will give junior staff the opportunity to learn and progress but without having too difficult a workload overall or being too much of a burden on more senior fee earners.  
Keeping staff morale and retention high
If you don't have a case allocation strategy in place, you may find that you're having to reallocate a case further down the line to a more experienced fee earner, which can lead to low employee morale and give a negative impression on the client.
Ensuring an even spread of types of files can help with staff retention and morale. If someone is constantly allocated difficult and demanding files, they may start to resent this. Similarly, junior team members will want to feel that they are being helped and supported to progress in their careers.  
Encouraging teamwork
By distributing files fairly and sharing more time-consuming cases, teamwork can be encouraged. Discussion of problems between team members is more likely in this situation, with staff working to help each other. More senior and experienced lawyers will understand that helping others means they will not have to take on all of the complex work and junior team members will pick up a wider knowledge and understanding by being helped to deal with a range of cases. 
Consider the difficulty of the workload
In conveyancing, looking at the amount everyone is billing is not necessarily an accurate reflection of the work they have carried out. Difficult and demanding files do not always have a level of remuneration that reflects this.
By having a record of where your more complex cases have gone, you can take this into account when looking at figures.   
How to allocate conveyancing cases for the best effect
Rank cases by complexity at the outset
To allocate conveyancing cases effectively, you need to have a basic understanding of the likely complexity as soon as the file is opened.
This could include considering the following issues:
Whether a property is freehold or leasehold

The class of title

Lease length

Whether the property is registered or not

Level of risk surrounding money laundering and fraud 

Missing title documents

Restrictions, rent charges or unilateral notices 
Veya's online platform analyses the title register to provide an instant complexity score for every title. The Veya Report also highlights high level details and red flags, so that your New Business Team can quickly review the case and use this information to allocate it to the right team member.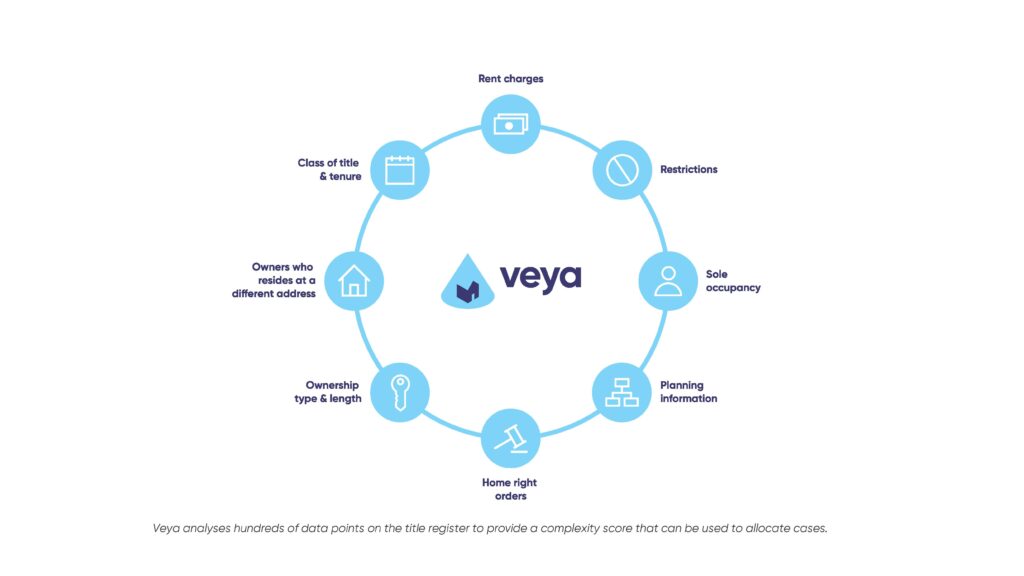 An official copy of the Land Registry title register is included alongside the Veya Report, and if required, the OC2 documents referred to in the title can be purchased at the click of a button. 
Check staff capacity
Keeping an eye on staff capacity is always important. If some staff are clearing cases slowly, you can investigate why this might be the case. By rating cases by complexity, you can take steps to spread the load more evenly to make sure everyone has enough work and that no one is overwhelmed.
In quieter periods, you can give more complex cases to junior fee earners so that they can be helped through the process by those with more experience.
If you know that a busy time is coming up, for example, prior to Easter or Christmas or when you have planned staff absences, you can make sure everyone has files that they can easily handle and that will need minimal input from anyone else.  
Use tech to maximise efficiency
Taking advantage of new technology can maximise your efficiency in allocating files and helping staff process them.
Automating the ranking of a file in complexity and having the right case allocation strategy in place means that as soon as it is received, you can see which fee earner to pass it to.
Using Veya's online software to provide a complexity score for your files and a report giving insights into what to expect from a transaction gives you the easiest possible way of allocating files appropriately for efficiency and staff satisfaction.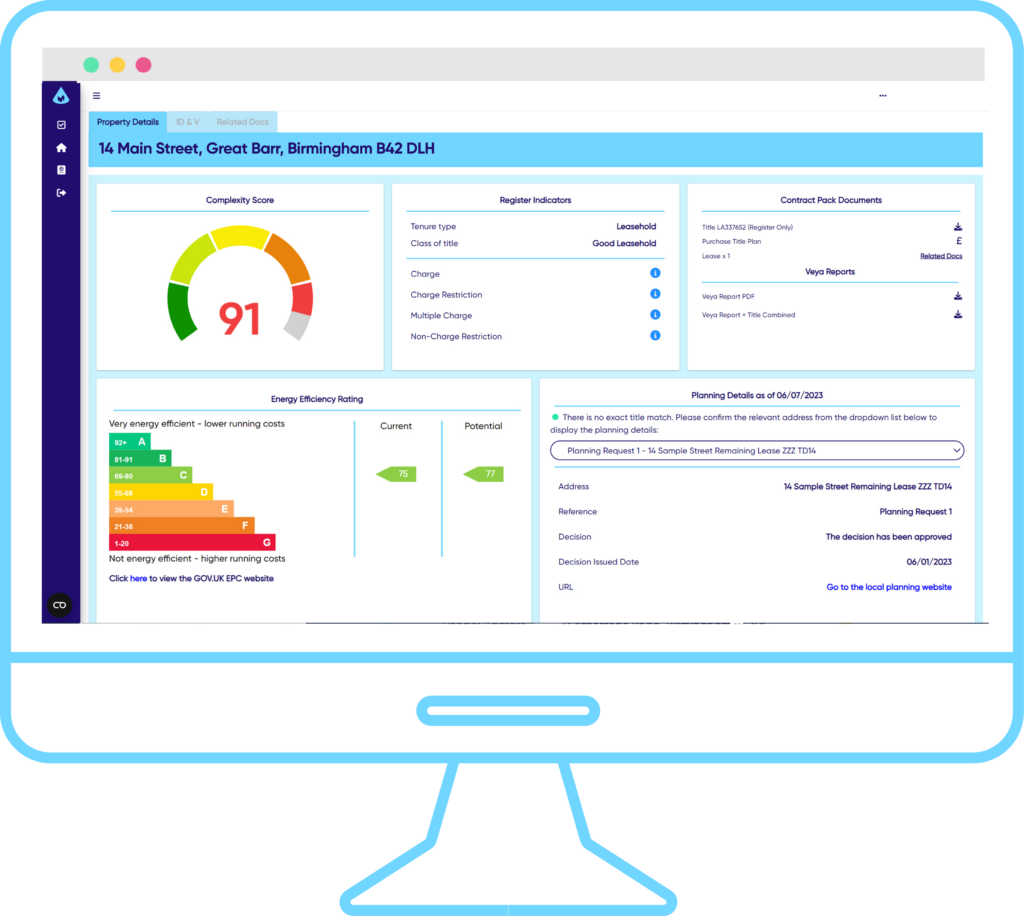 Contact us
At Veya we provide instant online title deed analysis and a complexity rating to help conveyancers allocate cases strategically. Our complexity score and the insights we include mean you will be able to pass files to the right lawyer and manage workloads and risk effectively.