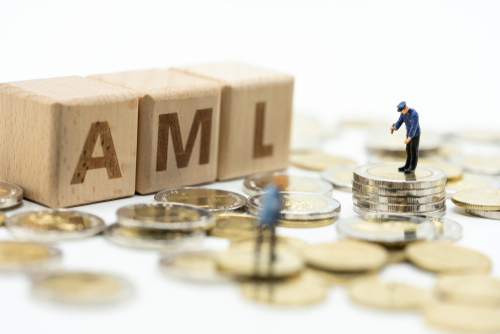 Money Laundering Checks for Conveyancers 
Money Laundering Checks for Conveyancers is the process of making sure that the client is not using the property purchase to launder money. 
To do AML checks, conveyancers need to identify their clients, and verify their identity. They will also need to understand the client's source of funds for the property purchase.
In some cases, further checks may be required, such as getting proof of employment or asking for details of bank accounts and investments. Money Laundering Checks are important to protect the conveyancing profession from being used to launder money.
With these checks in place, conveyancers can have peace of mind that they are not facilitating criminal activity. 
Why is it important that money laundering checks for conveyancers are carried out?
AML checks for conveyancers are an important part of the conveyancing process and help to protect against money laundering and fraud. The checks help to ensure that the property is not being used to launder money, and that the funds being used to purchase the property are from a legitimate source. The AML regulations require conveyancers to carry out these checks, and failure to do so can result in severe penalties. AML checks are therefore an essential part of the conveyancing process, and one that should not be overlooked.
What is customer due diligence (CDD)?
In a nutshell, CDD is a risk management procedure that helps to identify and assess the risks associated with a potential customer or client. For conveyancers, this means taking measures to verify the identity of their client, as well as understanding the nature and purpose of the transaction. This helps to ensure that the conveyancer is not inadvertently complicit in any illegal activity, such as money laundering. It also helps to protect the conveyancer from being sued if anything goes wrong with the transaction.
There are several different ways to carry out CDD, but at its heart, it is all about collecting and verifying information. This might involve asking for identification documents, such as a passport or driver's license, and running background checks. The goal is to ensure that the person you are dealing with is who they say they are, and that they are not involved in any illegal activity.
Customer due diligence is an important part of conveyancing, and it is something that all conveyancers should take seriously. By taking steps to verify the identity of their clients and understand the nature of the transaction, conveyancers can help protect themselves from legal liability and safeguard the integrity of the property market.
How to carry our money laundering checks
ID verification is the first step in due diligence, and there are a few different ways to go about it. The most common method is to check ID documents against databases, such as those maintained by the government or credit agencies. This can help to confirm that the ID is valid and that the person using it is who they say they are.
You'll also need to establish the source of funds for the transaction, as well as proof of ownership of the property being transferred. 
Another important part of due diligence is to check for any red flags that may indicate that the client is at risk of money laundering or terrorist financing. This includes checking for Politically Exposed Persons (PEPs), beneficial owners and for any sanctions that have been placed on the client by governments or international organisations.
Enhanced due diligence (EDD) is carried out when there is a higher level of risk involved. For example, when dealing with customers from high-risk countries or sectors. 
The check must be carried out before any money is paid over to the client, and the conveyancer must keep a record of the check for five years.
Finally, don't forget to keep records of your CDD process and carry out ongoing monitoring of your clients to make sure there are no changes that could increase the risk associated with them.
By taking these steps, you can help to ensure that you are doing business with a legitimate client who poses no risk to your firm. 
How to report a client suspected of money laundering
As a conveyancer, you play an important role in the fight against money laundering. Under the Money Laundering Regulations 2020, you are obliged to report any suspicions of money laundering to your firm's Money Laundering Reporting Officer (MLRO). This internal reporting is essential in order to protect your firm and to ensure that property transactions are not being used to launder money.
Your internal report should include as much information as possible about the client and the circumstances that have led you to believe that they may have committed an offence.
Once you have made an internal report, your nominated officer will decide whether or not to file a Suspicious Activity Report (SAR). These reports are used to investigate potential money laundering offences and can help to prevent criminal activities from taking place. If they do decide to make a report, they must do so as soon as possible. 
Failure to disclose money laundering offences can result in criminal proceedings being brought against both the solicitor/firm and the client. In addition, the Solicitors Regulation Authority (SRA) can take disciplinary action against solicitors who fail to comply with their reporting obligations. 
Using a digital AML software provider
AML checks are essential for any business that wants to comply with AML regulations. Unfortunately, they can also be time-consuming and costly.
This is where an automated AML provider can be a valuable tool. An AML provider can help to streamline the compliance process by performing ID&V checks and other AML-related tasks automatically.
This can free up valuable time and resources that can be better spent on other areas of the business. Using a digital AML solution like Veya can be a smart way to improve AML compliance while reducing costs and maximising efficiency. 
At Veya, we offer a variety of money laundering checks for conveyancers that are tailored to meet your needs. If you have any questions about our services or want to learn more, please don't hesitate to get in touch. We would be happy to help!