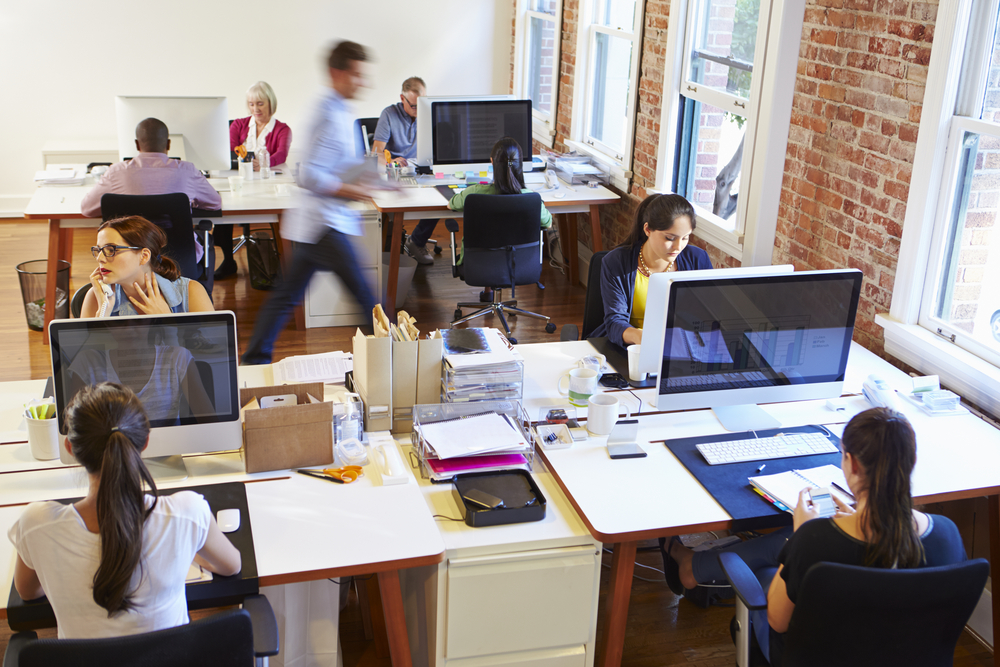 How to Choose a Conveyancing Case Management System for Your Law Firm
With complex cases tricky to keep on top of, a conveyancing case management system has become a critical part of any successful firm. In this article we will outline some of the key benefits case management solutions and how to select the right one for your business.
Every law firm has a unique system and culture for serving clients and getting the work done. The processes employed are individualised, with attorneys utilising technological solutions to meet their comfort level. Unfortunately, this gives rise to incomplete communication where clients fail to receive the required service.  
Although several law firms are resistant to change and tend to fear the presumed costs and pains, you must consider the benefits provided in terms of consistency, speed, and collaboration. With the changing pace of technology, it has become essential for lawyers to stay abreast and adopt legal software solutions. Thanks to the advent of the legal conveyancing case management system, it is now possible to meet the demands of clients. In this article, let us explore more about a conveyancing legal case management system, its types, and steps to choose one.  
What is a conveyancing legal case management system?
Conveyancing legal case management software is designed to automate manual processes and eliminate compliance errors whilst helping law firms in the UK to deliver best-in-class client service. It helps streamline and digitise your inquiry capture, case management, and client onboarding for residential and commercial transactions.  
Three types of legal case management tools:  
On-premises case management system:  
Every end user requires a licence for on-premises solutions because they are installed and maintained on computers or servers in your office. As the law business owner, you are also in charge of the platform's upkeep, data security, and availability.  
Generic case management software:  
The cloud-based component of general case management software addresses some of the server and maintenance difficulties raised by on-premises legal software. But only some cloud-based options are customised to your firm's specific requirements.
Practice-focused case management system:  
You get the best of both worlds with these systems because they are both cloud-based and practice-focused. The software comprises specific workflows, templates, and contingency fee agreements of a case. 
Importance of case management solutions for conveyancers
The importance of conveyance case management system is as follow: 
Manage deadlines
This is one of the most difficult tasks to manage as a legal professional. A case management system UK, on the other hand, helps you manage the deadlines without missing out any important date. It furthermore comes with options allowing you to add the deadlines which relate to each case and gets updated automatically in your calendar.  
Organise client file
The CMS furthermore enables users to keep each information of clients in place. It enables to enter case description, contact details of distinct parties, deadlines, and other necessary notes. Although all this information will be available to you, but you can access them in a conveyancing clients and case management system.  
Automatic billing and time entries
It also gives you the ability to record an event in a few clicks. This eliminates the hassle of writing the billable time on a paper to be entered in the billing system. This time recording capability saves ample amount of time that can be utilised in different tasks.  
How to choose the best conveyancing case management system 
Irrespective of whether you are intending to deploy the software for the first time or thinking of altering your present solution, there is a wide range of advice to choose the right solution for your firm. Here are the top tips for choosing the best conveyancing software.  
Define the goals you have in mind
Law firms often start purchasing any LCMS by screening the total number of features without understanding the required features of the law firm. Law firms that start with a detailed analysis often come up with several core features that the firm must have, such as documents, calendars, tasks, etc. This is followed by creating a secondary list of features.  
Outline the work processes of the legal firm
Once you assess the goals of the firm, the next step is to opt for a conveyancing case management system that caters to your needs and workflows. It is essential to ensure that the software reduces the workload whilst diminishing the redundancies you have in the current procedure. Decide the features you must have for the law firm and start there. In addition to this, you will also need to ensure that the features built into the chosen software operate in the same way that is anticipated.  
One of the best ways to do this is to try a free trial of the LCMS solution or request a demo. Although most software providers offer a free trial, you can always request one if they do not offer a free trial service.  
Security features
It is crucial for the best legal case management software to maintain the security and confidentiality of client and firm information. Do your homework to ensure your vendor is secure because some case management software systems are more secure than others. For example, cloud-based case management software is now seen as more secure than conventional options because of straightforward economies of scale.
The security infrastructure cloud computing suppliers have actively invested in is more secure than what a small to medium-sized law office could afford to invest in to safeguard on-premises systems. For instance, Clio makes significant annual investments in security, penetration testing, a dedicated security staff, and other areas to ensure that all customer data is protected. 
Ability to customise
Custom legal software can transform your ideas into reality and attain advantages over competitors stuck with off-the-shelf solutions. The ability to customise the case management system helps you save time, eliminating tasks in the long term. It is essential to opt for a system that meets the needs and requirements of the law firm. The software fits the unique needs and boosts the business processes.  
Narrow the shortlisted features
Every buyer has a few shortlisted features in mind. Once you have a clear vision of the goals and needs, it is time to shortlist the possible options. Each firm has distinct needs and goals, but a few features must be adhered to.
System security rules

Design, interface, and ease of use

Mobile access

Ease of transitioning

The reputation of the company provider

After support service

Full cost and expected future costs

Ability to add features and upgrade

Third-party integrations with emails   
It can take time to decide on a new legal technology or service for your law practice. However, the correct case management software may increase your firm's productivity and profitability. Therefore, analysing a solution is well worth the time and effort to determine the future of your firm. With the tips mentioned above, choose the best legal case management system and see how it can take your law firm to the next level. 
About Veya
Veya is an innovative new tool for conveyancers designed to improve compliance for law firms and save time by automatically generating a title report providing unique insights from a single search. Linked to the UK Land Registry, the software can instantly generate a report and then suggest actions to help conveyancers to make the process swift and straightforward.
In addition, every Veya Report produces a property complexity score that gives an indication of the property's complexity and risk. This rating can be used to triage cases to the appropriate team members, saving time on client onboarding.